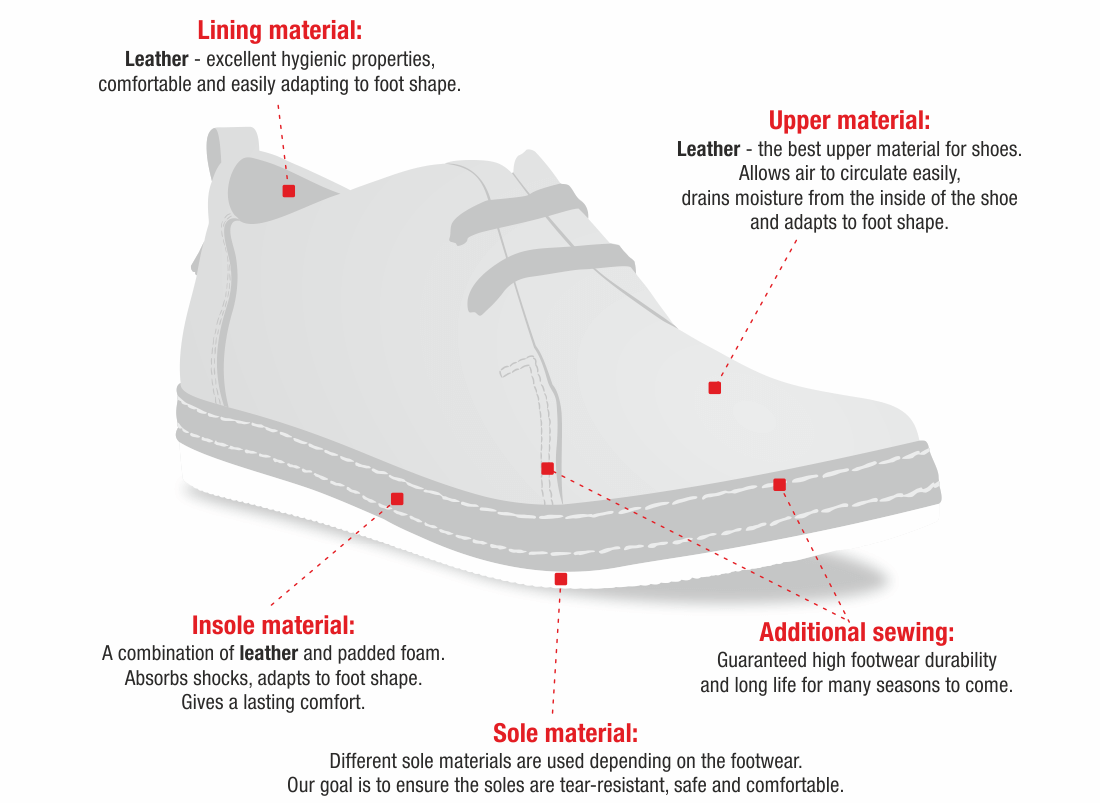 Nagaba footwear:
- Upper material: Leather - the best upper material for shoes. Allows air to circulate easily, drains moisture from the inside of the shoe and adapts to foot shape.
- Lining material: Leather - excellent hygienic properties, comfortable and easily adapting to foot shape.
- Insole material: A combination of leather and padded foam. Absorbs shocks, adapts to foot shape. Gives a lasting comfort.
- Sole material: Different sole materials are used depending on the footwear. Our goal is to ensure the soles are tear-resistant, safe and comfortable.
- Additional sewing: Guaranteed high footwear durability and long life for many seasons to come.