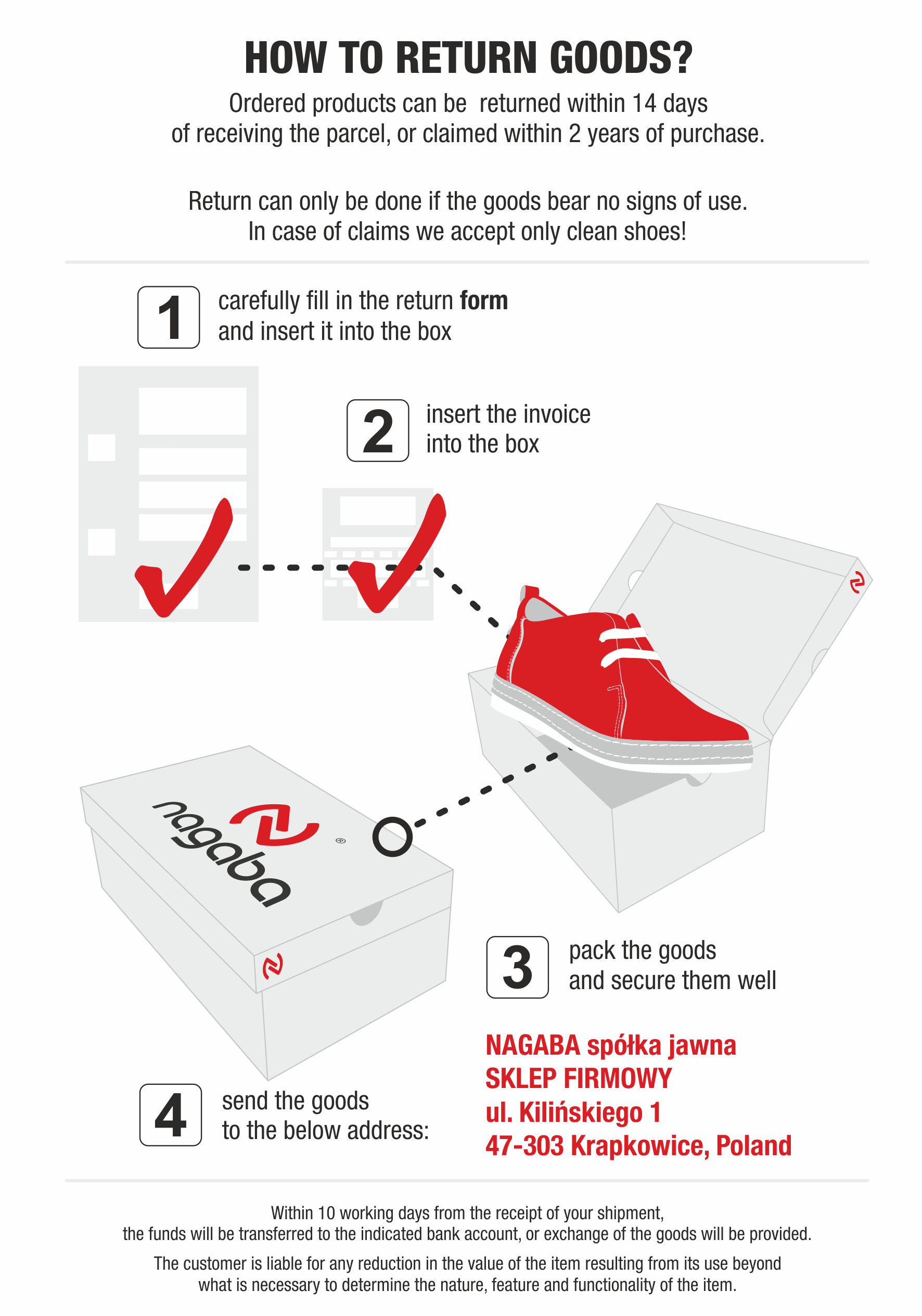 Return
According to the Act on Consumer Rights of 30 May 2014, the customer has the right to return the product without giving any reason, within 14 calendar days from the date of delivery.
1. Please return the product with receipt and completed return form. The return costs are borne by the Customer.
2. Money for the return will be transferred within 10 days to the designated bank account, after the customer returns the shoes to the seller's address:
    NAGABA spółka jawna
    SKLEP FIRMOWY
    ul. Kilińskiego 1
    47-303 Krapkowice, Poland
Claim
1. 2 years warranty applies from the date of purchase.
2. Should there be any grounds for a claim, please return the footwear to the following address:
NAGABA spółka jawna, SKLEP FIRMOWY,  ul. Kilińskiego 1, 47-303 Krapkowice, Poland. The returned product should be accompanied by a document confirming the purchase including description of the defect with the heading "Claim" and your contact details. In case of claims we accept only clean shoes !
3. Claims are handled no later than 14 days from the date of receiving of the claimed goods by the company shop.
4. Shall the claim be considered as justified, the damaged goods will be repaired or exchanged.
5. Nagaba guarantees return of the goods' price equivalent in case of any difficulty in their repair or exchange.
6. Shipping cost are borne by the buyer, while the repaired product is returned at our expense.